Published by Light Bulb Surplus on Feb 25th 2023
Struggling to find inspiration for your new lighting project? Look no further! This post covers the hottest lighting trends of 2023—perfect for any lighting design project!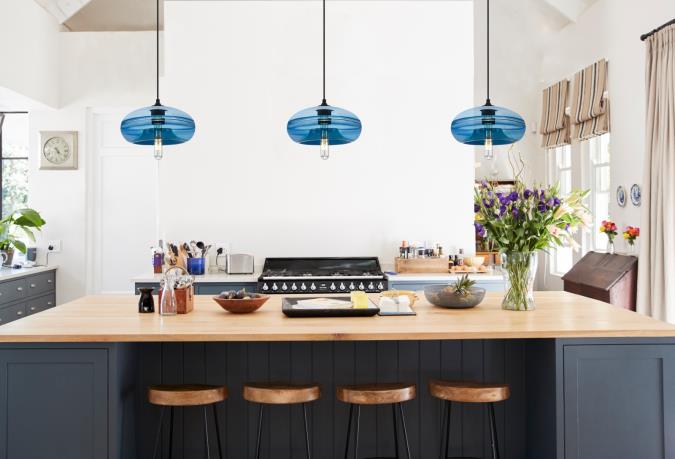 Smart lighting: With the rise of home automation systems, smart lighting is becoming increasingly popular. This technology allows you to control your lights from a mobile app or through voice commands using virtual assistants like Amazon Alexa or Google Home.
Energy-efficient lighting: With the increased focus on sustainability and energy efficiency, LED lighting will likely continue to be a popular option in 2023. LED bulbs use less energy and last longer than traditional incandescent bulbs, making them a more environmentally friendly option.
Human-centric lighting: Human-centric lighting is a lighting design that takes into account the natural rhythms of the human body and adjusts the color and intensity of the light accordingly. This type of lighting is thought to have benefits for both physical and mental health and is becoming increasingly popular in workplaces and healthcare settings.
Decorative lighting: In 2023, decorative lighting will continue to be a trend. Lighting fixtures that are both functional and decorative, such as pendant lights and chandeliers, can add a touch of style and sophistication to any room.
Outdoor lighting: With more people spending time outdoors, especially in their backyards and patios, outdoor lighting is expected to be a popular trend in 2023. This may include string lights, landscape lighting, and other types of outdoor lighting that can help create a cozy and inviting atmosphere.
Geometric Lighting: These lighting fixtures are becoming an increasingly popular choice among interior designers. This trend offers a contemporary look that can be incorporated into any home or space, making it a great option if you like to switch up your decor style. For example, star-shaped pendant lights create a unique and captivating aesthetic that's sure to draw the eye of any visitor. Alternatively, modern cube sconce lighting is an excellent way to add a subtle touch of sophistication to any room.