Published by Light Bulb Surplus on Feb 26th 2023
Choosing the best emergency LED driver involves considering several important factors. Here are some key considerations to keep in mind: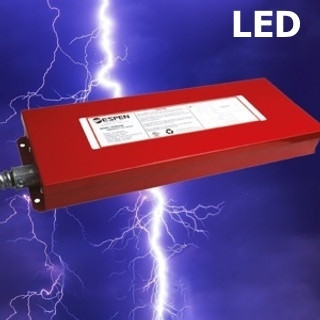 TOP 6 THINGS TO CONSIDER
Compatibility: Ensure that the emergency LED driver is compatible with your LED fixture. This includes checking for the correct voltage and wattage requirements.
Battery capacity: Look for an emergency LED driver with a battery capacity that is sufficient for your needs. Consider the required run time and the number of fixtures that need to be powered.
Charging time: Check the charging time of the battery. A faster charging time can be beneficial in emergency situations.
Testing capabilities: Look for an emergency LED driver with self-testing capabilities, which can ensure that the system is working properly and detect any faults or malfunctions.
Warranty: Look for an emergency LED driver with a warranty that covers parts and labor. This can provide peace of mind and protection in case of any issues with the product.
Efficiency: Consider the efficiency of the emergency ballast. A more efficient driver can help to save energy and reduce costs over time.
Certifications: Look for an emergency LED driver that is certified by relevant safety organizations, such as UL, ETL, or CSA.
By considering these factors, you can choose the best emergency LED driver for your specific needs and ensure that your emergency lighting system is reliable and effective.